Many visit their partner's place to celebrate long distance anniversaries, but some can't visit their partner's place. In that case, they can use long distance anniversary ideas to celebrate the anniversary from a distance.
Long distance relationships are challenging even on a regular day, but it becomes more challenging when there are some special days like an anniversary.
The long distance anniversary celebrations are quite different from the celebrations you do while living with your partner. However, with some long distance anniversary ideas, it is no more challenging to celebrate your LDR anniversary. Therefore, here we cover 10 ways to celebrate long distance relationship.
How To Plan an Anniversary from a Distance?
There is a high chance that you both connect, at least once a day to talk. So, you already know a lot about your partner's likes and dislikes. Now that information will help you a lot while planning your anniversary with your partner from a distance.
To help you plan your anniversary from a distance, in this article we have shared 10 long distance anniversary ideas. However, before knowing about the ideas to celebrate long distance anniversary let's understand why you should celebrate them.
Why You Should Celebrate Your Long Distance Relationship Anniversary?
In case you have questioned, why you should celebrate your long distance relationship anniversary? Check these 3 reasons:
1. Anniversary Celebration Helps You Reconnect
On an ordinary day, it is difficult to show a strong emotional connection to your partner especially, for those who live apart. The lack of strong emotional connection is one of the relationship deal breakers and so it can cause an LDR relationship to easily fall apart. However, Celebrating anniversary gives a chance to reconnect as a couple and communicate better with each other.
2. Because It's A Millstone You Both Have Completed
No matter how hard your days are going in this relationship, because you have completed one more year together it is a milestone and should be celebrated. Long distance anniversary ideas can help you to celebrate this milestone.
3. To Think About the Future
In this busy life, couples have barely enough time to discuss their hopes and desires for the future. However, the celebration day of Anniversary gives an opportunity to think about the future and talk about the possibilities and milestones to complete together.
What Do You Need To Celebrate Your Long Distance Anniversary?
Nowadays, it has become a lot easier to enjoy your anniversary with the same excitement level even being far from each other, thanks to the latest digital generations.
To celebrate your long distance anniversary you don't need many things except your Mobile phone, Laptop or PC, and your creativity.
10 long Distance Anniversary Ideas:
1. Make a Video Message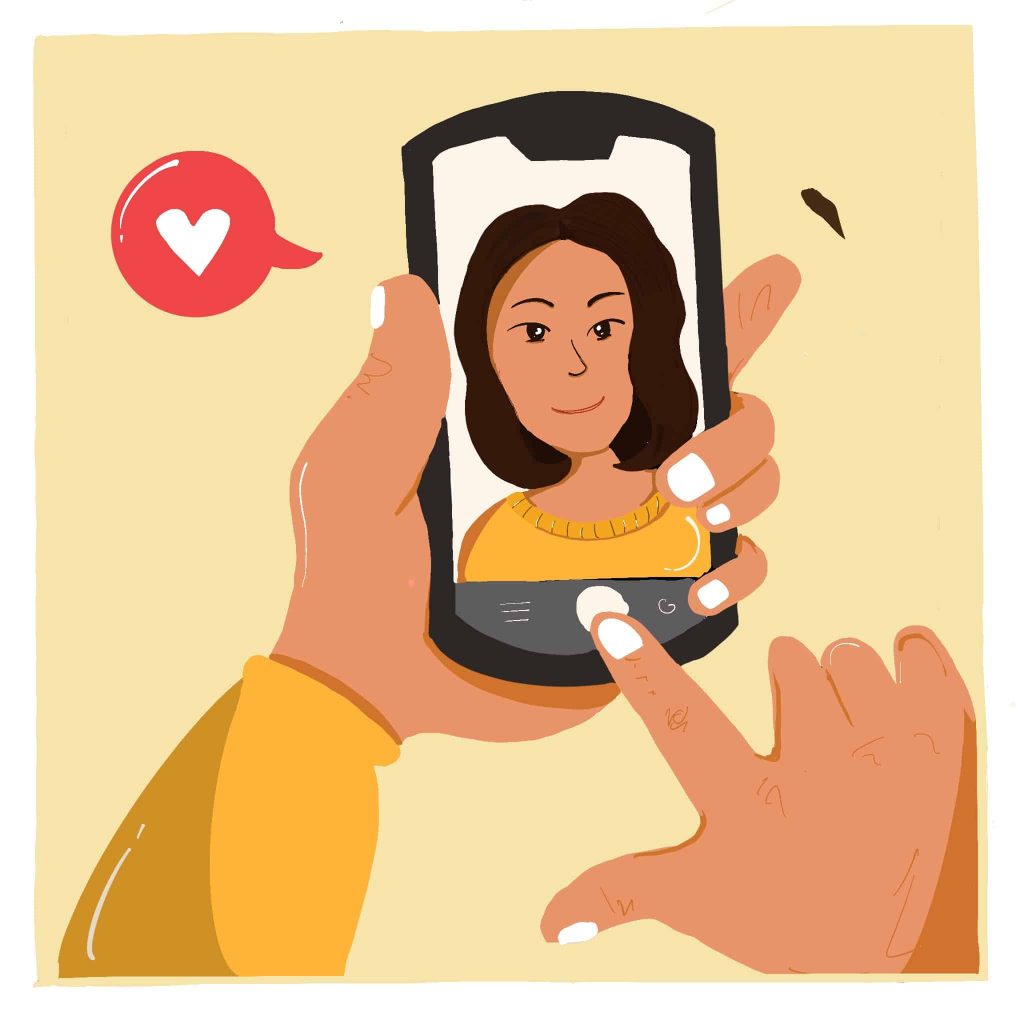 In LDR, couples spend most of their time on video calls to connect with their partner. So, if you try to celebrate your anniversary on the video call just like a regular day, then it is not going to work.
The anniversary is a special day, so you have to do something special too. Therefore, you should use your creativity in recording a video message in which you can share your feelings about your partner, you can sing a song dedicated to your partner, and can share some images as a memory, even though you can make a dance video for your LDR partner. Doing this and directly sending the video message is not enough. You should send it romantically and interestingly.
Instructions to do:- Now, plan it romantically. You don't have to send that recorded message directly. First, Upload that video somewhere on the cloud such as on google drive or anywhere else, you think is a good and safe place to upload the video. After that, you can write a short note in which you can congratulate your partner and can share a bit more feelings. On the same note, you can paste the link to that video message. Once done, you can share the docs file link with your partner via text, WhatsApp or any messaging app that allows the link. Send the link and wait for the twist. The reaction of your partner will make you more than happy.
Also, if above mentioned instructions don't help you to record a proper video message you can search for some long distance anniversary video ideas.
2. Watch a Movie Together
Being in a long distance relationship may not allow you to go on a movie date but virtual movie date ideas can help you enjoy a movie together. Because you are in a long distance relationship then the chances are that you have already watched a lot of movies together on the video call. But, this is your anniversary and ordinarily doing that same thing is not acceptable at all. That is why on your anniversary day, you have to give some extra effort.
Instructions to do:- First of all, select a romantic movie or whatever genre your partner likes. Make sure that your movie selection is according to your partner's interest. Don't select the movie which you like the most. You have to make your partner feel special. So do it that way. Once you are done with the selection, try to make an invitation message (The message must be in a romantic manner, mention the time and date, and ask your partner for the movie date) and share that invitation with your partner. Once you are done with the above things, make a romantic setup and enjoy your movie with your anniversary partner.
Going for a virtual movie date is one of the best long Distance Anniversary Ideas and it is easy to do as well.
3. Propose Your Partner
A romantic proposal is one of the best gestures that you can show to your romantic partner. In a long distance relationship couples don't do this very often. However, if you are running out of LDR anniversary ideas then you can plan a proposal event for your partner without letting them know. Surprise your partner by doing this.
Instructions to do:- For planning the proposal event you should use your creativity. Make sure that you do it with your heart. Also, the point you should consider is that you are going to do it on the phone. Hence, you have very limited things to do. You can try a traditional way of the proposal by sitting on your knees and asking for her hand or anything like that. Or you can do whatever you would like. Just be creative for your LDR anniversary celebration.
4. Arrangement of a Virtual Dinner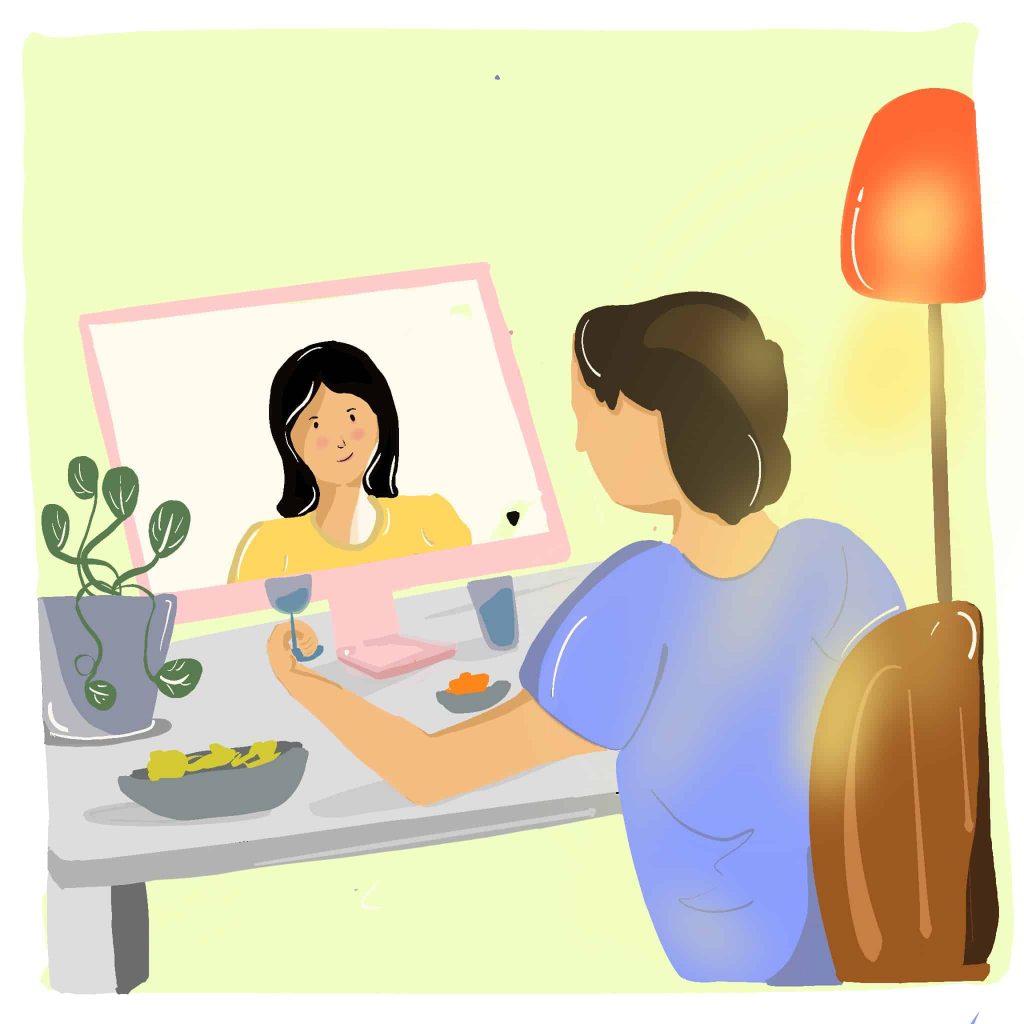 Virtual dinner can be one of the best long Distance Anniversary Ideas. Since you are a long distance away. So the dinner can be a bit difficult but, follow the below given instructions to know more in depth.
Okay, this is one of the easiest things that you can do. But if you are someone who is living in a hostel/PG then it could be a bit challenging. Because, you will not be there alone, so your virtual dinner date can be a bit awkward and you will not feel comfortable doing that.
However, if you are living alone and you don't have any issues with the above-mentioned scenario then great, you are ready to go for it.
Instructions to do:- For arranging an anniversary virtual date, you can inform your significant other about it. Making your partner informed about dinner is important because you both may have different schedules for the day. Tell them to have a virtual dinner date on your anniversary celebration day. Be on time, arrange the food in front of you and make a video call to your partner. Having food with your partner gives you a different kind of feeling. You will feel that your romantic partner is with you. You can even talk for a little, you can play some romantic songs in the background too.
5. Send Surprise Gifts
Who doesn't like gifts? No one will say no to a present. So giving a gift with a twist of surprise can work like "icing on the cake". No matter how far you live from your partner, you can always send a surprise anniversary gift.
Instructions to do:- You must have the address of your significant other. Once you get the address, one step is done for surprising your love partner. Find some gifts online and send that to your partner's address. You don't have to tell your partner about the gift before you book the order. Once you are done, inform your partner about it. It may sound like it is not going to look like a surprise gift if you tell them. But wait, You don't have to reveal what you are giving in a gift. However, you have to give your partner's phone number while adding the address, so your partner may get an order confirmation message, even if you don't inform them. Therefore, it is better to inform.
6. Play a Game Together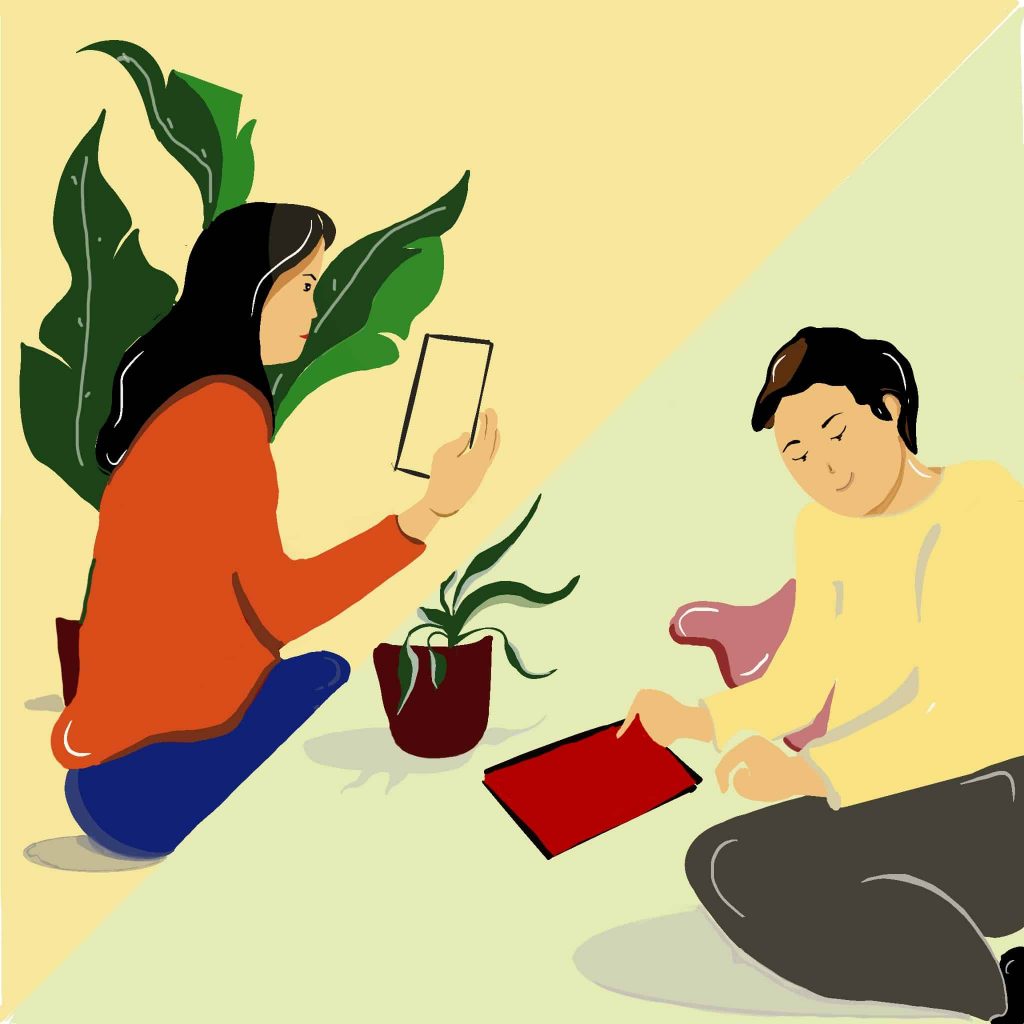 Overall the idea is to make your long distance anniversary memorable to make your partner feel special. So, if you are someone who doesn't like to take the first step for any activity then it is the best time to do so. Even doing it will make your significant other amazed. So, don't forget to include playing a game together in long Distance Anniversary Ideas.
Instructions to do:- There are many activities or games that you can plan to do together on a video call. A few of them are Dumb Charades, Antakshari (The game of ending letters, Popular in India and Pakistan), and Ludo (Online or offline, While Playing offline you have to do little adjustments so that you both can look involved in it.), and there are plenty of online games that can be played together. Just be a little creative and explore some long Distance Anniversary Ideas to make your anniversary worthy to remember later.
7. Dress for Each Other
In long distance relationships, couples usually don't make themselves ready in a different way. For instance, when you are in a relationship you may have a video call in the morning just after you wake up, or maybe any time in the day you may have a call.
Generally, no one sits on the call while wearing party wear or any special clothes. Everyone likes to be as normal or casual as possible. So be ready for that special day only.
Instructions to do:- Dressing for each other is a very simple but effective way. You should dress according to your partner. Probably you are well aware of which dress your partner likes. So, You have to be ready in an exact way.
8. Write a Love Poem
Writing a love poem is among one the most difficult long Distance Anniversary Ideas. It should be not challenging if you think you're a creative person. Writing a love poem requires some effort: you have to read a lot of other people's love poems to get inspiration. After reading some poems you can begin to draft yours.
Instructions to do:- Start with setting the tone of your poetry; it could be anything from expressing joy, hope, passion, or fun. Once done, think about your feelings for the person you are writing for. Note that a good love poem should come from the heart so, don't be in hurry take your time, think about your feelings and then jot them down. While writing a poem make sure you don't use heavy or unclear words. Make it simple, and interesting and give it your personal feelings.
9. Write A Love Letter
While there are so many long Distance Anniversary Ideas a couple can use to enjoy their anniversary from a distance. Writing a love letter is unique among all of them. It may sound old-fashioned romantic way to write a love letter but, it still found to be romantic and can melt your partner's heart.
10. Create Open When Letters And Send It
Anniversary ideas for long distance relationship require some effort especially when you are planning to send your partner open when letters. Open when letters are a series of short letters with instructions for opening them. It can be anything like "Open it when you feel lonely", Open it when you feel angry, etc… "
You don't have to be available to make your special day more memorable. You just have to be excited and determined to make that day special and make your partner feel special. Do everything that your partner likes and add that day to the most memorable day of your life.
Make it special and enjoy the entire process. All the very best! Hope you enjoyed being here and found long Distance Anniversary Ideas useful to you.
---
Frequently Asked Questions
Q:- How special is the long distance anniversary?
Ans:- The long distance anniversary is special because a long distance relationship is a challenging thing; many give up and fail to complete this milestone but, you have completed your togetherness being far from each other. That is why it is worth celebrating. Long distance anniversary is also very special because it lets you connect and feel special to the person you live apart from. Even though, you're far from your S.O you can enjoy each other's presence with the help of long distance anniversary ideas.
Q:- What to do for long distance anniversary?
Ans:- Use your creativity to make the LDR anniversary memorable and special. You can do things like virtual movie dates, write a poem, share your special feelings and much more.
Q:- Should I send a gift for long distance anniversary?
Ans:- Of course, you should. In case, if you can't reach your partner's place, you must send a gift for the anniversary.