Many women are not comfortable riding their man, but those who know how to ride a man like a pro will be able to make their man crazy. To help you learn: how to ride a man properly and with confidence, this article will give you 15 pro tips.
15 Ways To Ride A Man Properly During Sex
Always remember that sex is not for a man only and so you must learn the best ways to ride a man like a pro. By learning these 15 ways of riding a man, you can control your man and ride him like a pro. Here are the 15 ways to ride a man properly during sex.
1.) Be playful and have some foreplay
Initially, take things a little slow don't be in hurry. When the right time will come you will get to know when to begin riding a man. So, first and foremost be playful and have some foreplay. 
Kiss your man here and there and set the mood. Let him feel the hotness of the situations gradually through your foreplay acts.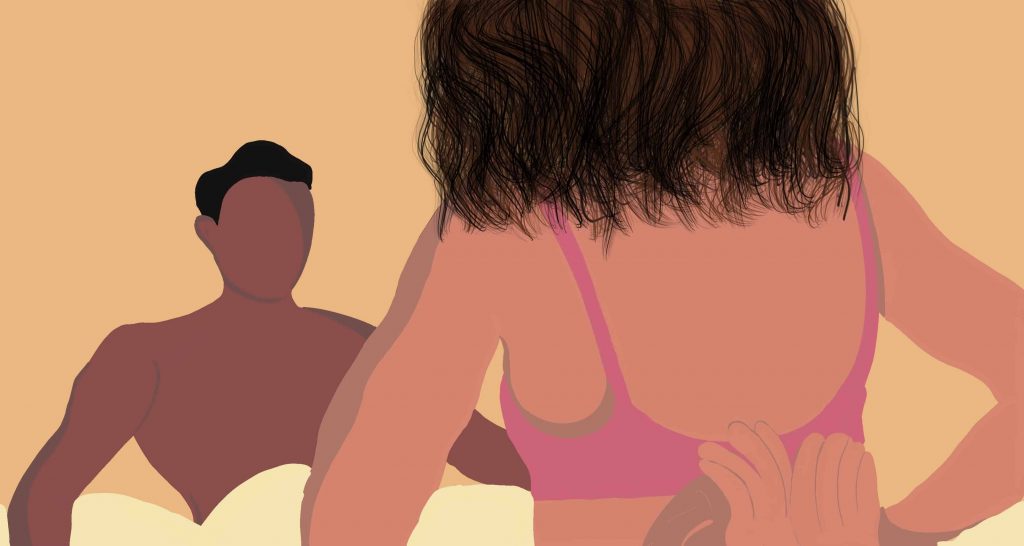 If you are among those women who don't feel comfortable giving their man a ride, you have first to be comfortable. To be comfortable while riding, don't think anything except that you want to drive him crazy today. 
Also, don't be conscious about your appearance and the fact that you are showing yourself. Note that, confidence is everything and a man finds a confident woman sexy and they enjoy being with her.
3.) Look at each other (Maintain eye contact)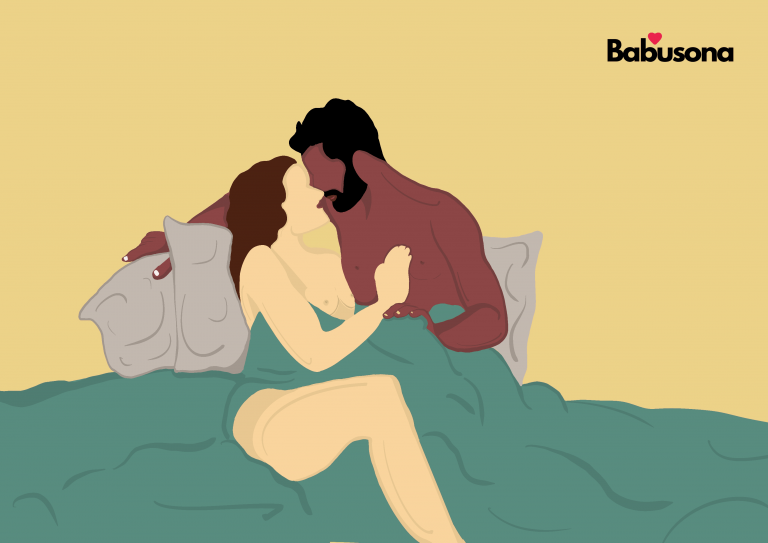 This woman on top position (cowgirl) has a variety of scenarios. Hence, it is up to you to choose what variation you want to do while riding your man. You both can either face the wall, look at the top or can look at each other.
We recommend looking at each other so that you can maintain eye contact. Some studies have suggested that eye contact can stimulate sexual arousal.
4.) Choose a comfortable position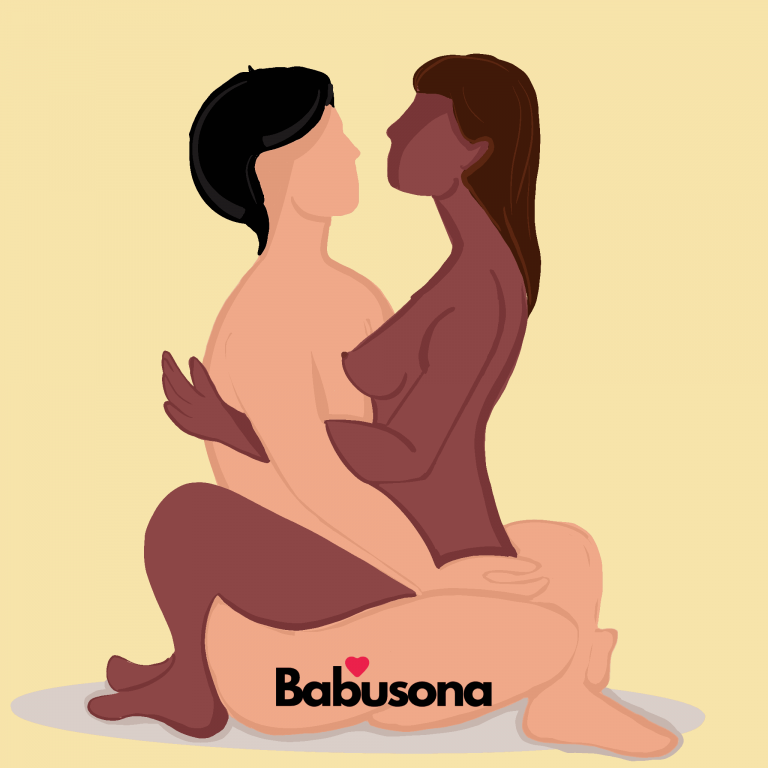 To ride a man you can choose a variety of positions but keep in mind to choose a comfortable position. There are several sex positions you can choose while taking control of your man. However, make sure that whatever position you choose your partner's private parts don't get hurt. Keep things easy and don't be very fast on grabbing your partner's body.
Woman riding a man should keep in mind to make him aroused by teasing him, by touching his legs, thighs and genitals. To arouse him, be slow and softly move your hand on his body parts such as his stomach, chest, waist, etc.
6.) Now, get into a rhythm
Till now, in this process, you both are comfortable and this is the time to begin riding your man. To start with, you can grab your man's thigh and fold your both legs to start going up and down. You can do stroking by doing a variety of hip actions.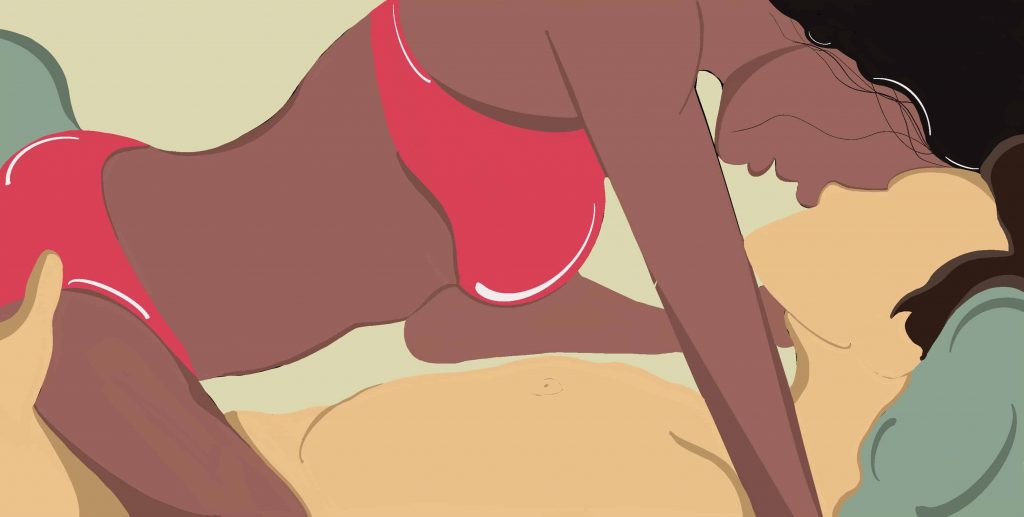 To spice up your rhythm you can bend a little bit so that your man can see your breasts (boobs), grab them, squeeze them and suck them. Also, by bending while riding your man, you can kiss your man's neck, play with his nipples, pull his hair and say a few nasty words in his ear to make him more aroused.
While you both are in motion and want to just keep going, we suggest taking a pause. The cowgirl position is like a workout session so whenever you feel tired try to change the position to take a pause from riding your man.
9.) Since you're in charge don't let him get softer
Sometimes, while riding your man you may feel that your partner is getting softer. If it is so, take a break and don't overdo but make sure you keep the fire alive in your man. Arouse him with your moves and acts.
10.) Let him engage in the process
The overall idea to ride a man is to give him immense pleasure and a new dominating avatar of you so, let him engage in the process too. More than riding a man – try to please him while you are in the woman on top position. Tell him to do some changes in his legs so that you can slide a bit on and surprise him by giving a blowjob.
11.) Focus on different hip moves
Learning how to ride a man is all about learning how to move your hips. Hip circles, Hip lifts, figure eights, etc… are the different hip movements you can do while riding your man.
When you are in a cowgirl position whether in reverse or in front make sure you take full advantage of your hips. Ride his penis as he has never experienced and this is possible by focusing on different hip moves.
12.) Be like a man while riding
Apart from moving your hips here and there while being on his top, you can take the level up by doing similar things your man does when he goes down on you. So, be like a man while riding by playing with his nipples and moving your hands all over his body.
13.) Seduce him by speaking your words
We can't ignore the fact that talking naughty can turn on someone. Therefore, to seduce your man and to make him harder while riding him – talk naughty. Be vocal about your acts such as how you want his dick inside you, how much you like when he is inside you, etc.
14.) Try erotic lovemaking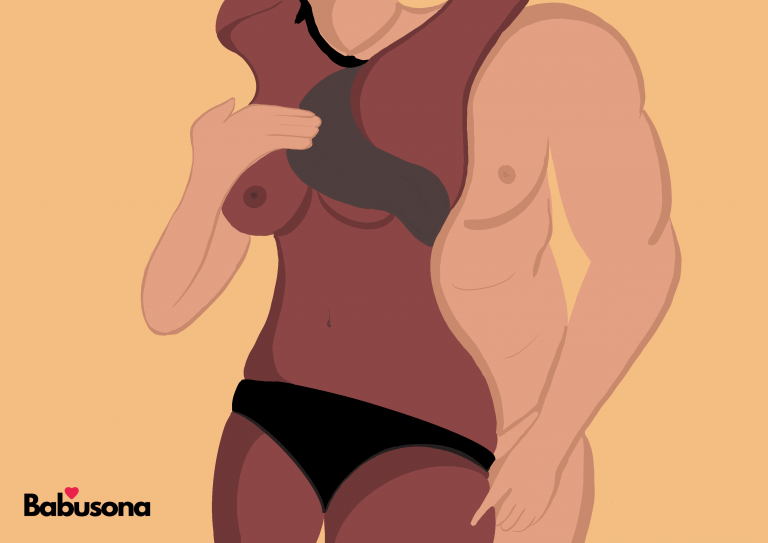 When you are on his top you can also try erotic lovemaking. Keep in mind that erotic lovemaking can be possible by sitting on each other's lap with legs pressed on each other. While you are in this position let your man stroke you down there so that you can have a heated orgasm.
To learn how to ride a man properly apart from doing a similar woman on top position, you can try the sideways cowgirl position.
While trying the sideways, you can bend your both legs together and let your man's dick get inside you or you can entirely shift to the right side or left side to your man and insert his penis inside you so that you can ride him in a sideways position.